Explode your brand with
social media

marketing

solutions
Customized Plan
At Ingic, each and every social media campaign is tailored to your unique business goals and objectives.
Community Management
We understand that the best business strategy is to have a community around your product. We like, reply and interact on social media for you.
Follower Growth
We increase followers by spending time each day using hashtags, following hundreds of people, liking other user's posts.
Interactive Engagement
We engage and interact with potential buyers on social media. This involves posting content that drives likes, retweets, comments, and shares.
Contest, Campaigns & Events
We believe that social media contests are an amazing way to generate a massive amount of exposure on your social channels.
Influencer Outreach
We don't just focus on increasing followers or likes, but we also build relationships with influencers to partners.
Optimum brand presence on major
social media

platforms

Our social media management services are designed to grow your brand's online presence. We help your brand establish trust and build relationships with potential buyers on major social media platforms, including Facebook, LinkedIn, Instagram, etc.

The benefits of using our social media management services consist of increased awareness, website traffic and lead generation. Additional benefits include influenced Google rankings, blog promotions, reputation management, and customer service to current and potential customers.
We fuel
social

conversations

Our content is like gasoline for social media conversations, and it can be seamlessly adapted for publication on social networks like Facebook, LinkedIn, YouTube, Twitter etc. Our social marketing experts can also assist you in boosting your followers and fans in order to optimize the social reach of your content. Social Network users see these types of interesting conversations with your content material at the root - and follow-through to turn into brand new leads for your business.
Why
become

a

Google

Partner?
Display Advertising
Search Advertising
Google Analytics
View Certification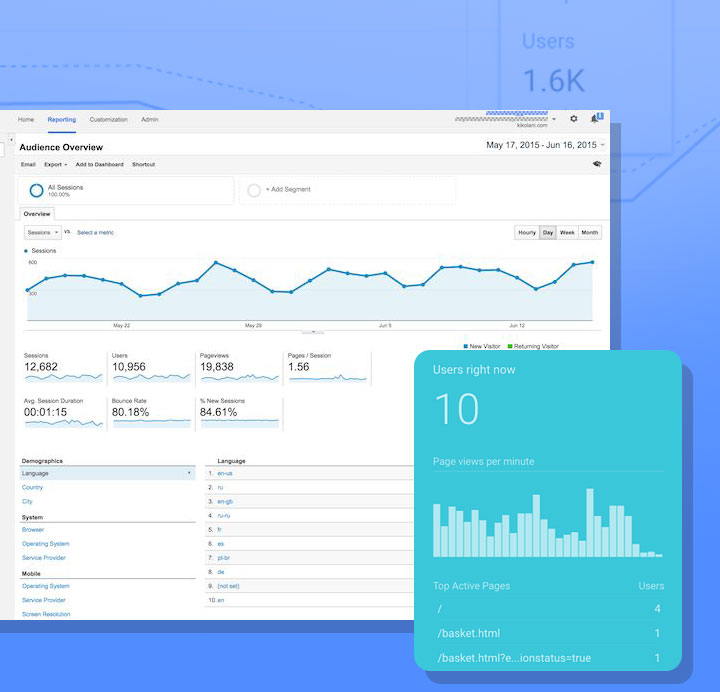 What our
customers

are

saying

about us
Overall Rating From 57 Users
Excellent Job!
INGIC consistently provided a professional amount of organization, direction, and feedback to ensure a high level of group performance. They began with the requirement clarifications and defining measureable outcomes. All phases of the project transitioned efficiently and smoothly to produce an IPhone App that is currently in use. Highly Recommended!
10 Oct 2017
Overall Rating From 57 Users
Excellent Job!
INGIC is amazing. I really liked their service. They helped me in every step to achieve what I wanted! Thank you for EVERYTHING you have helped me with. Amazing company and amazing team to work with. I wish you all the best.
02 Dec 2016
Dr. Edward Delshad
Fluorescence
Overall Rating From 47 Users
Thanks Highly skilled!
Had an excellent experience with your company. The people at INGIC are quick, professional and proactive. I have the most positive things to say about them. I will recommend INGIC to my friends, and I will definitely go back to them for future projects.
02 Jan 2017
Overall Rating From 54 Users
Strongly recommended to others!
I really liked you're Service, it's amazing. You helped me with every step to achieve what I want and I really want to thank you team INGIC for EVERY THING that you helped me with. I couldn't done anything without you! It's really Amazing Company and Amazing team. I wish you all the best!
09 Feb 2016
Alexander Baron
Broadway Connected
Overall Rating From 82 Users
Quick Responsiveness and Great Processes!
Working with Ingic has been a great process thus far. Their professionalism and quick response is pertinent in producing quality work.. I had worked with previous development teams and had negative experiences. I am confident that INGIC will produce a quality final product, and look forward to working with them in the future on other projects.
28th July 2017
Overall Rating From 63 Users
Highly recommended!
Very happy and satisfied with their services, quality, and professionalism. Trusting your mobile app with them is really a great value for money. They have very supportive Account and Developer teams that are very flexible and equipped with a bunch of creative ideas that will help you to improve your mobile app idea. Special thanks to Mr. Jay Graham and Mr. Gabriel Strauss for managing our mobile app project.
02 Sep 2016
Tony Balistrere
Coach Left Hand Up
Overall Rating From 70 Users
Good Job Team on this project !
In terms of app development INGIC has been tremendous from start to finish. INGIC is high responsive to customer needs and timely on all deliverables. You will receive a personal project manager to guide you through the entire process. It is easy to see why INGIC is one of the top App development company, I would recommend them without reservation and with great enthusiasm to anyone considering developing an app.
26 Nov 2017
Digital
apparatus
We know these inside out & that's how we roll!
We turn cold
leads

into

sales

You need a digital agency that incorporates creative campaigns, innovative technology, and accurate analytics.
Strategy
We will synthesize a strategy that will outline your business's unique path for succeeding online.
Traffic
We can drive traffic that will be more likely to engage with your website & take a desired action.
Conversion
We make sure that the visitor takes a desired action, whether it be a form submission or some other goal.
Loved and trusted by the industry leaders